Low-carb sushi is an oxymoron right? Are you aware of the shocking truth behind sushi? Sushi is healthy right? Hmm, about that you may need to think again.
Now watch my quick cooking video and see how to make low-carb sushi instead. So so easy and you can vary the filling to whatever you prefer. Smoked salmon, raw tuna, chicken, crab meat ...
Low-Carb Sushi?
You may not thank me for posting this picture, all this time I bet you were eating sushi thinking it was a healthy alternative to sandwiches. Well look at this fabulous photo I found where it shows you just what an incredible amount of carbs in sushi.
Then look again, see how little nutrition there are in there. Not much huh?
And look at the teeny weeny quarter avocado, fake crab, mayonnaise (probably made with vegetable oils and sugar) and the almost homeopathic dose of tuna. You know I'm always repeating myself asking you to give up the sandwiches, because in reality, it is the filling that is the nutritious part, well this picture is an incredibly visual way to understand that.
Take a look at other shocking food autopsies and see how you can make healthier choices. Sushi, sandwiches, rolls, sweets, soda and all other high carb foods are all about crowding out nutrition.
Think sushi is healthy? Think again. Leave the sushi for someone who is carb loading.
High-carb foods bulk up your daily food intake and crowds nutritious foods out. Go for a salad instead which is packed with leafy greens, some fabulous meat or quality fish protein, and top it all off with some healthy fats from avocado, olive oil, cheese etc.
Next time you're tempted to pick up sushi or a sandwich, take a look at what is really inside. Even start by throwing half the bread away. Baby steps.
And where do all the carbs in sushi come from? Yes the rice is an obvious place, but did you know it is made with a shorter grain rice which has a higher starch content? I have also been told by this who work in certain sushi shops, they even add flour to the rice to make it stickier.
There is also added sweetened vinegar, some have a sweet sauce, teriyaki chicken is crumbed (carbs) and fried (in damaging vegetable oils) and also have a thought for what you are washing it down with. Soda? Juice? Ice tea?
Again, all incredibly high in sugar. Save some money and go for water, bring a bottle or ask for a glass of tap water. More often than not, they will say yes. Come on people #banishthebeige
Low-Carb Sushi
My children love sushi, so I knew I had to develop a low-carb sushi recipe.
My cream cheese sushi is a rice free alternative you will adore. It is packed with far more salmon that traditional sushi, has lots of vegetables and healthy fat to keep you fuller for longer, rather than having that afternoon sugar crash you are probably used to.
Calculate ingredients
Adjustable servings >>
12
sushi rolls
Instructions
Mix the cream cheese with a fork until soft. Add the salmon and stir through.

Place the salmon cream cheese mixture along the nori sheet leaving a 1 inch strip at the end. Wet the strip of nori sheet with a little water to make it sticky.

Place vegetable sticks along the centre and length of the cream cheese mixture.

Roll up firmly from the cream cheese end and enclose using the nori sticky strip.

Leave on the chopping board while you are making the next sheet, then cut into small sushi rolls.

Refrigerate.
Notes
* No nutrition values are calculated as it will vary enormously as to how much cream cheese, salmon and choice of vegetables used.
* This will however, be incredibly low carb depending on vegetables chosen.
Want to start FAST?
DOWNLOAD - your FREE 5-day meal plan & shopping list and start today
4-WEEK QUICKSTART
START NOW - it's FINALLY time to reach your goal AND stay there
Cookbooks
SHOP NOW - make life easy. All the resources you'll ever need
For more ideas for lunches, take a look at some previous posts -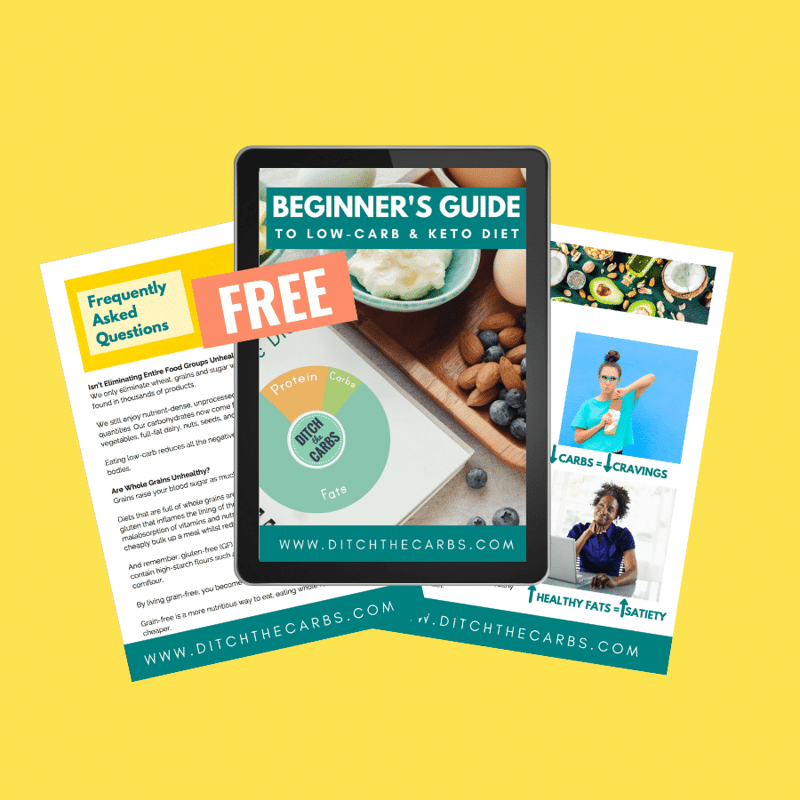 Join our FUN mini-challenge and weekly newsletter. You will learn:
30 ways sugar and carbs are damaging YOU
Learn how to snack smarter
Learn how to eat our AND stay low-carb
Receive instant access to your FREE Beginner's Guidebook as a FREE newsletter bonus.
You are also agreeing to our Privacy Policy.