Keto taco cups with Fat Head pastry is another stroke of genius (if I don't say so myself). I absolutely love taco's but have given up on them since going low carb due to their high carb content and unhealthy oils they are fried in. My kids are over the moon I make these now.

Keto Taco Cups With Fat Head Pastry
Keto taco cups with Fat Head pastry is simple, even though it appears to be a bit fiddly. Low carb, grain free keto taco heaven. If you are new here and don't know about FatHead the movie, Tom Naughton or FatHead pizza, you are in for a real treat.
Watch my new video to see how to make Fat Head pizza base.
Fat Head pastry is the simplest and most divine tasting pastry that you need to learn when starting out low carb. With not much more than cheese, an egg and almond meal/flour, you can whip up this incredible pastry in a flash. You can make pizzas, crackers, nachos and now taco cups. Many tell me they now prefer Fat Head pastry to the real deal. And it has managed to turn the most ardent high-carb lover around to our low-carb lifestyle.
Keto taco cups with Fat Head pastry is absolutely incredible. Low carb, grain free taco heaven.
I pay homage to Tom Naughton in this post and this one. Tom may or may not have invented this recipe, but he certainly gave his name to this iconic low-carb pastry.
I encourage you to watch his videos and read his blog, he is a superb, quick witted comedian and former health writer. Fat Head pastry really is the Holy Grail of low-carb pizza. If you haven't made it yet, you'll understand what I mean when you do.
📖 Recipe
Please rate this recipe.
Keto Taco Cups Recipe (Mozzarella Dough Pastry)
Keto taco cups with Fat Head pastry are super popular with children and adults alike. Make them as mild or spicy as you like.
See the conversion below to see how to make these using almond flour or coconut flour.
Review Recipe
Print
Pin
Email
Calculate ingredients
Instructions
Keto Meat Mix
Gently fry the diced onion in oil until clear then add the meat, breaking it up into tiny pieces as it cooks and browns. This should take up to 5 minutes.

Add the spices and tinned/canned tomato and tomato paste. Stir then simmer on a low heat for 15 minutes (uncovered to thicken the meat sauce) whilst you make the Fat Head taco cups and side salad.
Fat Head Taco Cups
Mix the shredded/grated cheese and almond flour/meal in a microwaveable bowl. Add the cream cheese. Microwave on HIGH for 1 minute.

Stir then microwave on HIGH for another 30 seconds. Remove and stir again. Add the egg, salt, and spices. Mix.

Place the Fat Head pastry between 2 pieces of baking parchment/paper and roll into a thin, rectangle (see photos here). Remove the top baking paper/parchment.

Cut the Fat Head pastry into circles using a cookie cutter or a glass tumbler (I managed to make 15 taco cups). Place each one on an upside down, oiled, muffin tray OR individual silicon muffin cases. Then bake at 220C/425F for 12-15 minutes, or until browned on the top.

Remove each taco cup, place on a baking tray lined with baking parchment/paper and bake again for 2 minutes to allow the inside to brown and crisp slightly.
To Make The Keto Fat Head Taco Cups
Place the keto Taco Cups on a serving plate and load up with the keto meat mix.

Add cheese, salsa, guacamole and cheese. Reheat if you like the cheese melted.

Serve with sour cream and a green side salad with plenty of oil or dressing.
Notes
Fat Head pastry can also be made by replacing the almond meal/flour with ¼ cup (4 tbsp) coconut flour.
Nutrition notes were calculated using the Fat Head Taco Cups and the keto meat sauce divided equally between 5 servings. Additional toppings are extra, because what and how much you use will be completely different for everyone.
Nutrition Facts
Keto Taco Cups Recipe (Mozzarella Dough Pastry)
Amount per Serving
% Daily Value*
-
* Percent Daily Values are based on a 2000 calorie diet.
YOUR HOLIDAY PANTRY & GIFT GUIDES
.
Approximate nutrition information is provided for convenience and as a courtesy only. For the most accurate nutritional data, use the actual ingredients and brands you used in your preferred nutrition calculator.
Keto taco cups with Fat Head pastry are lovely served with a green side salad, avocados, guacamole, cheese and sour cream. Even a drizzle of lime juice over it all would be amazing.
How do you use Fat Head pastry? Leave me a comment and you might just see your idea on the website soon.
Pin for later, follow me on Pinterest and start a few low-carb boards for dinner inspirations.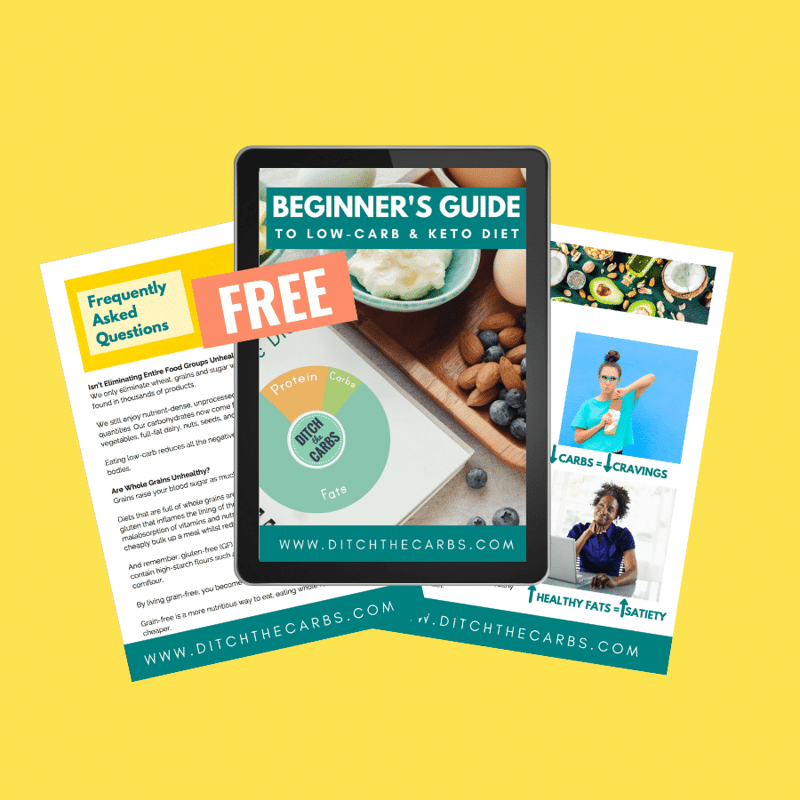 Join our FUN mini-challenge and weekly newsletter. You will learn:
30 ways sugar and carbs are damaging YOU
Learn how to snack smarter
Learn how to eat our AND stay low-carb
Receive instant access to your FREE Beginner's Guidebook as a FREE newsletter bonus.
You are also agreeing to our Privacy Policy.