I love Mexican food, it is such a great option when eating out, as long as you know the right way to order it. Low carb beef burritos is a fabulous recipe to make at home. Let your children create their own burrito at the dinner table. Kids love eating with their hands, and it's amazing how many vegetables you can sneak into them.
Low Carb Beef Burritos
So how do you order Mexican food properly? Mexican restaurants are a great option for low carb dining.
Make sure you don't add rice, taco shells, burritos, wraps and soda. Mexican food is generally fresh, vibrant, colourful and healthy. It is the high carb side dishes, drinks, rice and the fried taco shells that just need to be avoided.
You don't have to miss out on your favourite burrito any more if you are low carb.
I often ask for a 'naked burrito' which is really all the salad, meat, avocado, salsa and sour cream. Ask them to serve it on a dish just like they would a burrito but with the salad at the bottom then add all the options on top. Go to town with the salad and cheese and you have a healthy fresh fast food.
At home you can make these low carb beef burritos. Make the beef burrito mix below, then add the low carb crepes, avocado salsa, cheese, sour cream and of course plenty of leafy greens and non starchy vegetables.
Low Carb Beef Burritos
Kids love low carb burritos because they are allowed to eat with their hands. Fill the low carb burritos up with fresh colourful vegetables, sour cream, salsa and guacamole. Yuuuuum.
Print
Pin
Share
Comment
Email
Text
Calculate ingredients
Instructions
Heat some oil in a saucepan and gently fry the onion and garlic until cooked but still soft.

Add the mince/ground beef and continue to cook and stir until the meat is browned.

Add the herbs, spices, and tomatoes. Stir thoroughly.

Simmer and occasionally stir for 15 minutes while you prepare the crepes, vegetables and avocado salsa.
Notes
The nutrition shows 1 serving of the chilli ground/mince beef. Serves 6.
2 crepes would add Calories: 239 Fat: 19.4g Carbohydrates: 5.5g Fibre: 2.6g Protein: 10.2g
The amount of avocado, sour cream and cheese has not been included as this will very incredibly between individuals.
Nutrition
Nutrition Facts
Low Carb Beef Burritos
Amount Per Serving
Calories 235
Calories from Fat 126
% Daily Value*
Fat 14g22%
Total Carbohydrates 4.3g1%
Protein 22g44%
NET carbs 2.8g
* Percent Daily Values are based on a 2000 calorie diet.
Want to start FAST?
DOWNLOAD - your FREE 5-day meal plan & shopping list and start today
4-WEEK QUICKSTART ... NOW OPEN
START NOW - it's FINALLY time to reach your goal AND stay there
Cookbooks
SHOP NOW - make life easy. all the resources you'll ever need
Wraps are such a staple for so many lunches, so these keto crepes are a lovely alternative. They are sturdy yet soft and delicate. Use them as a low carb beef burrito with chilli, cheese and sour cream, or how about adapting the recipe to a sweet version and making chocolate crepes using my sugar free chocolate spread? These can even be made in advance.
Serve with a huge bowl of avocado salsa, it's pretty much like guacamole but I add tomatoes as it's the only way I can get my 9 year old to eat them.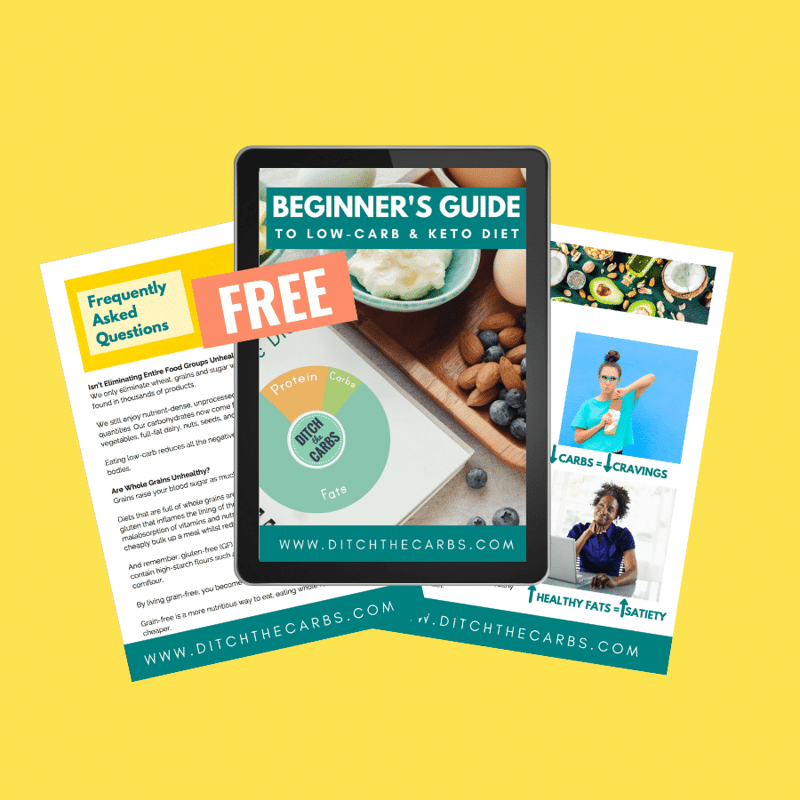 Join our FUN mini-challenge and weekly newsletter. You will learn:
30 ways sugar and carbs are damaging YOU
Learn how to snack smarter
Learn how to eat our AND stay low-carb
Receive instant access to your FREE Beginner's Guidebook as a FREE newsletter bonus.
You are also agreeing to our Privacy Policy.