These are my favourite healthy low-carb blueberry cupcakes - with a hint of lemon.
At only 2.8 g net carbs, it's an easy coconut flour recipe. Low-carb blueberry cupcakes with a hint of lemon - making the perfect little portion controlled keto treat.
Low-Carb Lemon And Blueberry Cupcakes
Who doesn't love cupcakes? They are the perfect way to have instant portion control. You can freeze them (Top Tip: best frozen without the icing) OR you can bake this as one cake, two layers or even in a loaf tin.
Simply cover with my sugar-free cream cheese frosting, and your carb loving guests (or children) will never suspect a thing!
Healthy Low-Carb Blueberry Cupcakes
I often develop healthy low-carb recipes using coconut flour more than almond flour. Why? Read this page - Ultimate Guide To Coconut Flour vs Almond Flour.
I love using coconut flour in low-carb recipes. Coconut flour is light, cheap, lower in carbs and lower in inflammatory omega 6 compared to almond flour. Just take a look at the table in my ultimate guide.
Baking low-carb recipes using coconut flour does take some getting used to, but once you get the hang of it - wow. It is so versatile. Read all my tips and tricks in my Ultimate Guide.
I now have an entire category dedicated to low-carb coconut flour recipes.Go check them out, and see how many amazing low-carb recipes you can try this weekend.
Healthy Low-Carb Cupcakes
A healthy low-carb cupcakes are the perfect healthy lunch box filler.
Especially when low-carb cupcakes are made with coconut flour - perfect to send to school if your child (like mine) attends a school with a nut-free policy.
If you're looking for more lunch box ideas, head over to my Low-Carb Lunch Club page.
I post healthy lunch box tips - for school AND work (we can't let the kids have all the fun, can we?). And in my closed Lunch Box Hacks group, you can see what I pack each day.
If blueberry cupcakes aren't your thing, why not try these other healthy low-carb cupcakes - low-carb lemon cupcakes or orange cupcakes.
Coconut Flour Lemon And Blueberry Cupcake Recipe
If you have been here for a while, you will know my website is based on Real Food, Real Easy. These healthy low-carb blueberry cupcakes are no exception.
Eggs, butter, coconut flour, baking powder, vanilla, sweetener and berries. Voila! You can find all of these ingredients at your local supermarket, or online.
TOP TIP: For those of you unaccustomed to using coconut flour, and the large amount of eggs that are required - please, please, please taste before baking. The trick to avoiding an egg or subtle coconut flavour, is to use lots of flavourings.
So make sure your batter is sweet enough, has enough vanilla and enough lemon. I guarantee you will notice the difference. And mix well. No one wants a lump of coconut flour inside their cupcake.
Healthy Low-Carb Blueberry Cupcakes
Please rate this recipe
Print
The perfect healthy low-carb blueberry cupcake - made with just a few ingredients and coconut flour. Can also be baked as a two layer cake or in a loaf tin. Your carb loving friends won't suspect a a thing!
Calculate ingredients
Instructions
Mix the melted butter, sweetener, coconut flour, baking powder, vanilla, lemon juice and zest together.

Add the eggs, one at a time, mixing between each addition.

Taste the cupcake batter to ensure you have used enough sweetener and flavours to mask the subtle taste of coconut from the coconut flour.

Divide the mixture between 12 cupcake cases.

Press in a few fresh blueberries in the batter of each cupcake.

Bake at 180C/350F for 15 minutes, or until golden on the outside, and cooked in the centre. Ovens will vary so test as the cupcakes are baking.

Cover with sugar-free ream cheese frosting. Vanilla or lemon flavour is perfect. Garnish with fresh blueberries and lemon zest.
Notes
Nutrition is shown for 1 cupcake. Icing/frosting is additional and optional.
Nutrition Facts
Healthy Low-Carb Blueberry Cupcakes
Amount per Serving
% Daily Value*
-
* Percent Daily Values are based on a 2000 calorie diet.
This website provides approximate nutrition information for convenience and as a courtesy only. For the most accurate nutritional data, use the actual ingredients and brands you used in your preferred nutrition calculator such as Cronometer.com
Become a PRO member
EVERYTHING you need to FINALLY to reach your goal AND stay there - JOIN US
Cookbooks & Meal Plans
Make life easy. All the resources you'll ever need - SHOP NOW
START SHOPPING
---
Need more family friendly recipes? Sugar free, gluten free, easy and perfect for the entire family. Take a look at my recipe eBook here. And remember, subscribers get an exclusive discount code.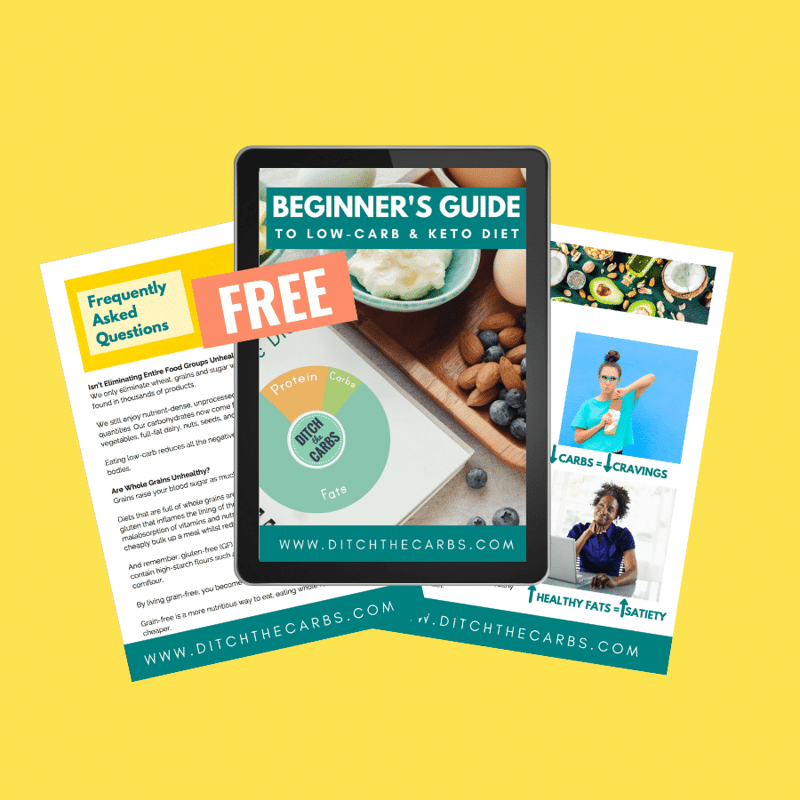 Join our FUN mini-challenge and weekly newsletter. You will learn:
30 ways sugar and carbs are damaging YOU
Learn how to snack smarter
Learn how to eat our AND stay low-carb
Receive instant access to your FREE Beginner's Guidebook as a FREE newsletter bonus.
You are also agreeing to our Privacy Policy.