LCHF spinach and feta pie has many variations below, depending on how low carb you need to go. There are even variations with no base at all. Simple and quick, now what's not to love about that? Watch how easy it is to make then scroll to the bottom to see all the various options.
Low-Carb LCHF Spinach And Feta Pie
LCHF spinach and feta pie is so incredibly colourful, delicious, healthy and nutritious. What is even better, it is super easy to make.
While you are baking the pie crust, you can be preparing the pie filling. I have even made this without the crust if I am running out of time, or ground almonds.
LCHF Spinach And Feta Pie - full of low-carb goodness
All those leafy greens just make you feel healthy for eating something so colourful.
LCHF Spinach and feta pie is such a fabulous dish for the family dinner or cold at picnics and school lunches.
I used to make spinach and feta parcels using filo pastry, so this is an easier and quicker alternative. The grain free pie crust is a good recipe to keep for future pies, quiches, or add some stevia and using for desserts.
LCHF spinach and feta pie keeps well and is not fragile, so it easily can be packed in school lunches (if nuts are not allowed, simply make it without the pie crust). It is also just as delicious hot or cold.
Other LCHF quiches -
Add all the crust ingredients
Mix until the pastry holds
Bake the grain-free pie crust
Pour on the pie filling
LCHF Spinach And Feta Pie
Please rate this recipe
Print
An absolute classic. You can adjust how many carbs there are in LCHF spinach and feta pie but making this recipe with or without a crust. Both are perfect for dinner tonight.
Calculate ingredients
Ingredients
Spinach and Feta Pie Filling
500

g

(

1.1

lb

)

spinach

fresh or frozen (see notes below)

6

eggs - medium

beaten

½

onion

finely diced

250

g

(

1

cup

) cream cheese

full fat

250

g

(

1

cup

)

feta

crumbled

huge handful

fresh mint

chopped

salt and pepper

to taste
Instructions
Grain Free Pie Crust
Mix all the ingredients together with a fork.

Grease and line a 24cm/ 9.5 inch pie/flan dish. I used a loose bottom tin, but not essential. If you do use a loose bottom dish, place it in the oven on a baking tray, just in case any liquid spills out.

Place the pie crust mixture onto the lined dish. Place a piece of baking paper on top and smooth out the pie crust with the back of your hand or a glass tumbler to fill the pie dish. Remove the top baking paper. By doing it this way, it saves you from rolling it out the pastry and cutting any excess off.

Make holes all over the base with a fork. This will help the pie crust bake evenly and crispen.

Bake at 180C/350F for 15 minutes. Remove from oven.
Spinach and Feta Pie Filling
Defrost the spinach and squeeze as much of the water out as you can. This is an important step, otherwise you will end up with a soggy pie.

Place the spinach and all other ingredients in a large mixing bowl.

Mix gently, but do leave some cream cheese and feta lumps.

Pour onto the cooked pie crust.

bake at 180C/350F for 40 minutes or until the centre is cooked.
Notes
Fresh Spinach - if using fresh spinach, remember to chop and wilt the spinach first before adding to the pie filling. You can either wilt the spinach in a frying pan for a few minutes whilst stirring, or in a microwaveable dish. Drain off any excess liquid.
Nutrition Facts
LCHF Spinach And Feta Pie
Amount per Serving
% Daily Value*
-
* Percent Daily Values are based on a 2000 calorie diet.
Approximate nutrition information is provided for convenience and as a courtesy only. For the most accurate nutritional data, use the actual ingredients and brands you used in your preferred nutrition calculator.
NOTES ::
This is such an adaptable recipe you can make it many ways, depending on what you are looking for and how many carbs you require.
Spinach and feta pie - grain free crust for a beautiful dinner, or cold for picnics and lunches
Spinach and feta parcels - this recipe using rice papers when carbs aren't so critical and you need a sturdy lunch for little hands to take to school
Spinach and feta pie - crustless - make the same mixture as the recipe on this page, but bake in a lined baking dish without the crust. Freezes well
Spinach and feta - wrapped in cabbage leaves - use the recipe on this page but instead of rice papers, for those who need to monitor their carbs even closer, use wilted cabbage leaves to wrap the filling and bake in an oiled baking dish. Turn over half way through cooking.
Prosciutto wraps - yes, readers have told me they wrap this mixture in large prosciutto slices. This would be amazing.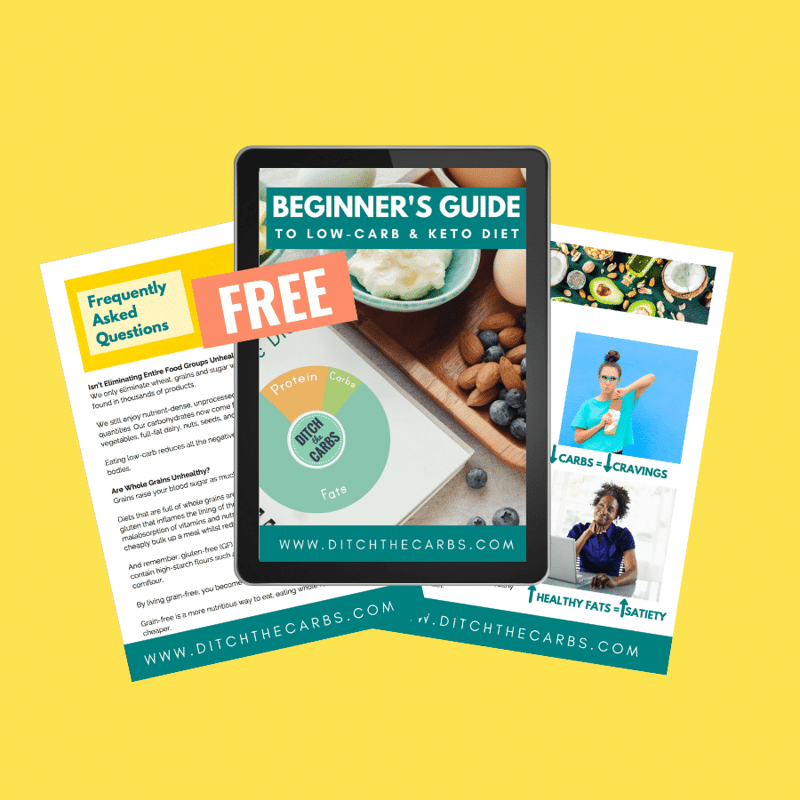 Join our FUN mini-challenge and weekly newsletter. You will learn:
30 ways sugar and carbs are damaging YOU
Learn how to snack smarter
Learn how to eat our AND stay low-carb
Receive instant access to your FREE Beginner's Guidebook as a FREE newsletter bonus.
You are also agreeing to our Privacy Policy.